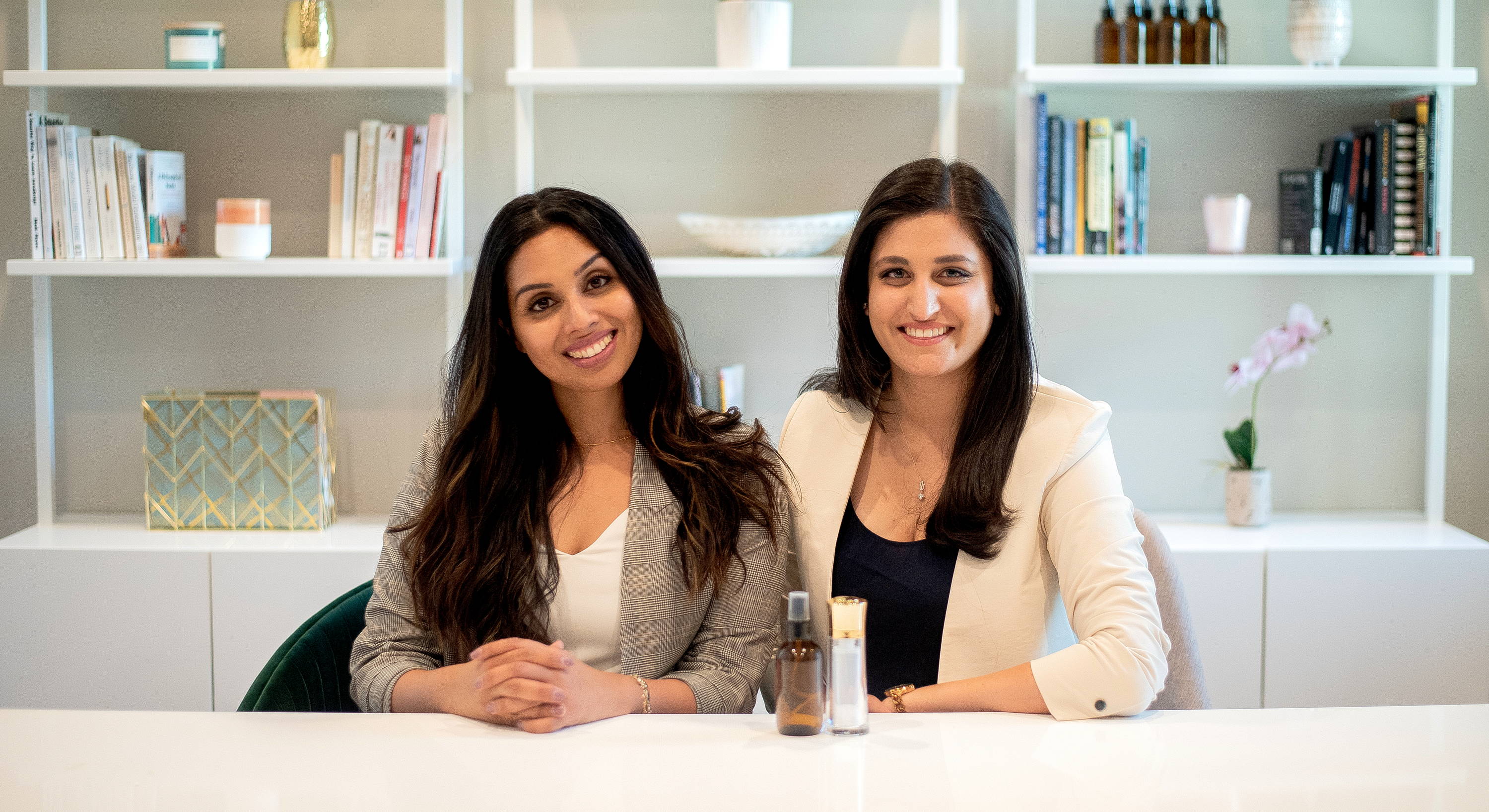 "I couldn't find skincare that worked for me—so I had to create it myself."  
You've heard that founder story a gazillion times before. In our case, it's same-same, but different.
We're Silicon Valley software alums who met at Harvard Business School… and had zero intention of ever founding a skincare company.  
We're also two loud and proud brown skinned girls who knew the struggle with dark spots and discoloration was real. And we threw whatever we could at it—visits to high-priced dermatologists, private laser light shows aimed at our skin, the latest trending ingestibles recommended by famous doctor so-and-so.  
Finally, we found products that worked (yay!). But we know not everyone has the money, time, or energy to go all in on fixing their skin like we did.  
We wanted to democratize access to "pharmaceutical-lite" products that are truly, genuinely, and completely effective for treating the problems that plague our skin of color (like hyperpigmentation, melasma, and ingrowns).  
That's why we started Lion Pose. And we're here to slay.
We could not do what we do without our board of Harvard-educated dermatologists who specialize in skin of color. They're the ones working to affect change from the inside—promoting excellence and awareness, giving more resources to more dermatologists, and spreading the research around.
And they are part of Lion Pose because they share our mission and values. They genuinely want to help more people access the kind of solutions for skin of color that were previously only available by prescription.