At Lion Pose our mission is to raise the bar for clinical testing in skincare by including more skin types, tones, and textures. We formulate products with Harvard-trained dermatologists and strive to make products that are safe and effective at tackling real skin issues such as hyperpigmentation, melasma, acne, eczema that typically require a prescription.
Shop Now
Our Founders
Madhu and Nisha met at Harvard Business School over 10 years ago. Nisha worked in finance, and eventually led partnerships at Indiegogo and operations at Great Jones cookware. Madhu worked at Google, Pinterest, and Facebook and finally left software to start Huggable, an infant formula company, where Nisha joined as her first employee.
Madhu and Nisha noticed many of the parents buying formula were also passionate skincare junkies. But the skincare industry had little to no regulation compared to the strict formula industry. Clinical skincare brands were not addressing the specific needs and sensitivities of all skin tones and types.
We sought to create a brand dedicated to developing products that are tested on and made for more people. This is how Lion Pose was born.
View Products
Our Skincare Journeys
Madhu

"I suffered from painful cystic acne all my life - but the worst part has been the leftover scarring. When I was 10, my aunt took me to a spa in India where they bleached my entire body.  I continued to bleach my skin for years thinking it could be used to treat my acne scars. But when I found out I have autoimmune thyroid disease, I learned that ingredients like mercury in bleach could wreak havoc on hormones. I wanted something safe and effective. After spending a fortune on derm appointments, I learned most of the products I had in my bathroom weren't studied or tested on my skin tone. What's shocking is that some products could even make my hyperpigmentation worse."

Nisha

"I grew up with a lot of teenage acne, and just assumed my skincare issues would naturally resolve themselves as an adult. But well into my 30s, I was still battling flare-ups, resulting in spots and scarring. It didn't even occur to me that seeing a dermatologist or getting peels and lasers were something that normal, non-celebrity people do.  There didn't seem to be a solution, readily available to all, and proven via clinical studies to work on diverse skin.  We founded Lion Pose to create products that are safe and clinically tested to work on a wider variety of skin tones, types, and textures."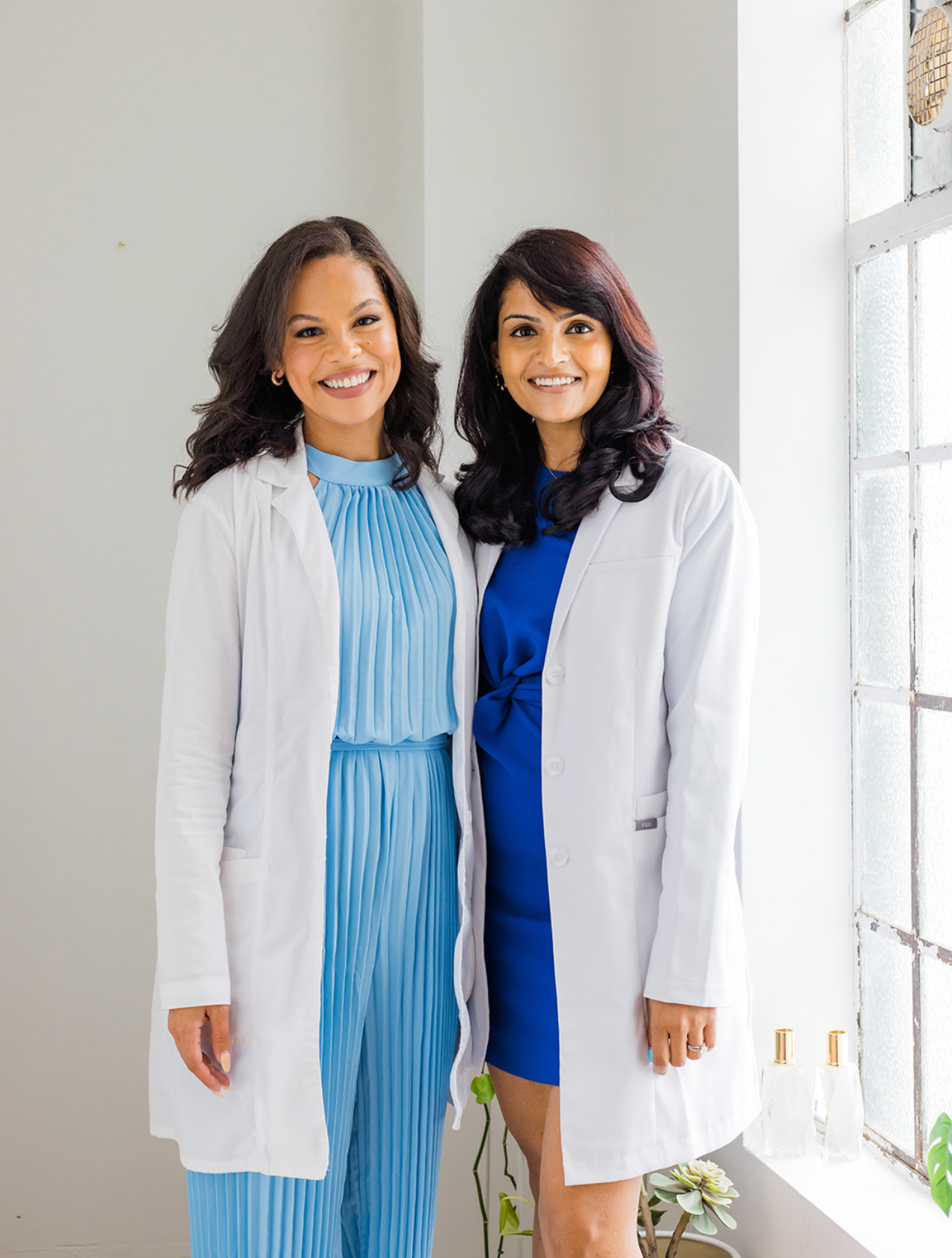 Our Harvard-Trained Experts
Lion Pose is the only brand developed with Harvard-educated dermatologists who have specifically studied and treated the full range of skin tones—the doctors advocating for change in their field and pushing scientific research forward. Together with Dr. Laura Scott and Dr. Suchismita (Tia) Paul, we formulate products that are safe and effective for all skin, while directly targeting issues that over-index in underrepresented skin tones, such as hyperpigmentation. 
Shop Derm-Backed
Our Microscopic Clinical Standards
At Lion Pose, we're committed to raising the bar on clinical testing in skincare by including more skin types, tones, and textures. We commit to testing our formulas on diverse skin tones, by specifically including traditionally underrepresented skin tones such as Fitzpatrick skin types 3-6 in clinical trials.

We use Impartial, third-party facilities
We conduct non-subjective, evidence-based assessments
We test on people with diverse skin tones
We publish statistically significant results
We have zero conflicts of interest 
Shop Clinically-Tested